River Floating Levels & Guide
Wild Bill's Outfitter can organize float trips for a single day trip (lower section of the Buffalo,Maumee-Dillard's Ferry or Dillard's Ferry-Rush) to multi-day,overnight trips (Entire River), we do it all.
Link to Map of the Buffalo National River
https://www.nps.gov/buff/planyourvisit/maps.htm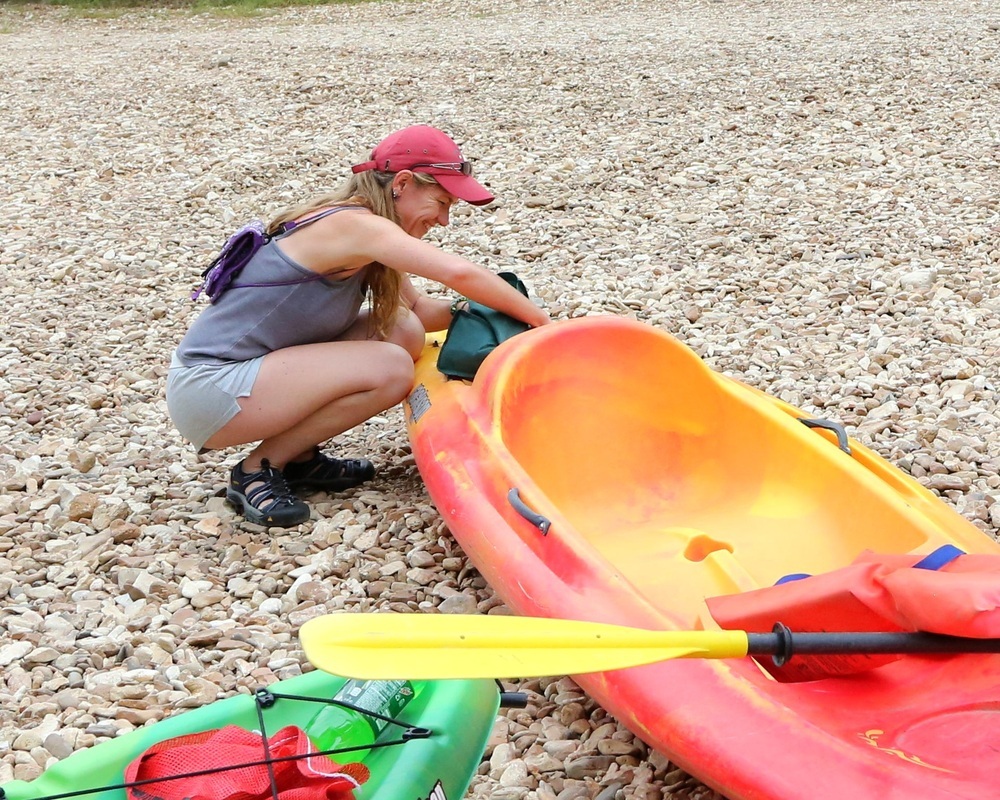 Final preparations to kayak
Our expert staff will assist you with planning your float. The first issue with any floating trip are the river levels. The Buffalo National River is a wild river. It is not dammed and river levels can change quickly depending on the season and rainfall. There are a number of resources for understanding the river levels.
Click here to view a live interactive map of current river levels. River levels can be both too low and too high.
The chart below shows recommended floating levels by the river gauge. The Buffalo National River areas are described Upriver to Downriver, or West to East in the chart. The river levels and corresponding floating conditions are courtesy of NPS.
| | | | | | |
| --- | --- | --- | --- | --- | --- |
| Ponca/Steel Creek Launches | Very Low: Below 2.0' | Low but Floatable: 2.0' to 2.4' | Ample Water for Floating: 2.5' to 4.9' | Experienced Floaters Only: 5.0' to 6.0' | Flood Stage, River Closed: Over 6.0' |
| Highway 7 Bridge/Pruitt | Very Low: Below 4.4' | Low but Floatable: 4.4' to 4.7' | Ample Water for Floating: 4.8' to 6.6' | Experienced Floaters Only: 6.7' to 8.0' | Flood Stage, River Closed: Over 8.0' |
| Grinder's Ferry/Tyler Bend | Very Low: Below 3.3' | Low but Floatable: 3.3' to 3.83' | Ample Water for Floating: 3.83' to 7.94' | Experienced Floaters Only: 7.94' to 11.76' | Flood Stage, River Closed: Over 11.76' |
| Dillard's Ferry/Buffalo Point | Very Low: Below 2.0' | Low but Floatable: 2.0' to 3.4' | Ample Water for Floating: 3.5' to 5.9' | Experienced Floaters Only: 6.0' to 10.0' | Flood Stage, River Closed: Over 10.0' |